Puerto Rican artist Selena Ferrer (b. 1998) currently resides in the south Florida, working as a Multimedia Artist, Creative Director & Filmmaker. Her creations have granted her recognition with Creative Loafing Tampa, Voyage Miami Mag, Creative Pinellas, 2022 Ola Mae Jones Emerging Artist Award & NBC News.
In 2021, Selena & two of her colleagues co-founded a monthly event under the name 'Heightened Senses' which showcases local performers & artists through the scope of theatre & grass root initiatives. By the end of the year, the vision expanded into a successful non-profit business & continues to welcome innovative talent locally & internationally. Later that November, Selena & her team were commissioned to do an installation for The Castle Ybor. This site-specific project portraying the 5 senses were installed in 5 fully immersive 'Experience Rooms'. The rooms were open to the public while international music numbers & dance performances lasted through out the night.
The self taught painter & performer's art is heavily influenced by her upbringing; a colorful background of spiritual beliefs, rich Puerto Rican heritage and brave self expression. Selena's artistic style is defined by her striking surrealist concepts, multicultural expression, and scenic installations. She has described her artistic style as 'spiritual surrealism'. Selena enjoys combining diverse traditions with surreal vibrancy. This allows her to create liminal spaces in which both the past and the future are acknowledged and engaged with.
Some of Selena's most well-known works are her live & atmospheric collaborations amongst musicians, fashion designers, and theatrical productions.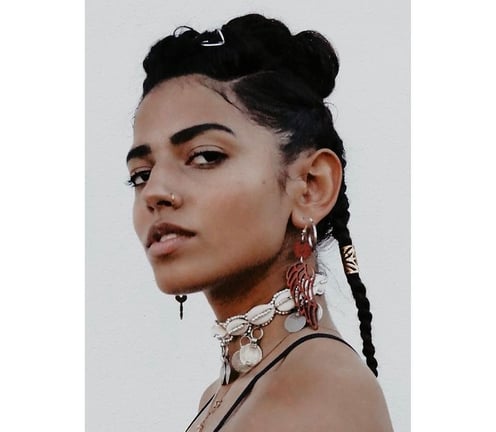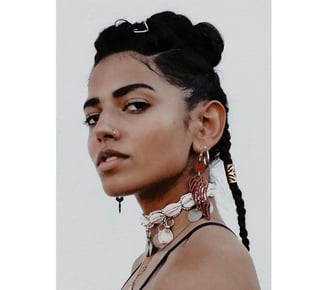 "If Creativity is Abundance.. then I am most fulfilled when I am left with nothing but my wildest ideas." - Selena